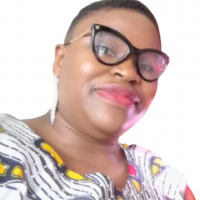 Ruth Olisa
I came to RiRi because I wanted to build a brand, balance quality & growth in my business. She helped me overcome my challenges by talking us through all the materials she provided and hold us accountable when weren't following the plan.
Working with RiRi was phenomenal. The sessions were very interactive with excellent communication. The best thing about working with RiRi is her simplicity, a genuine coach and she's determined to help others. Through her coaching, I discovered how to identify my ideal clients, where and how to find them. Now I am advertising more to reach my ideal clients, working on my pricing and rewriting my mission statement.
I would recommend RiRi with a Capital YES! I gained a lot from her training and she also helped me connect with the right people/groups for my business. I can never forget that.