The Complete Blueprint to Grow Your Business Using Sales & Marketing Techniques  (Bundle)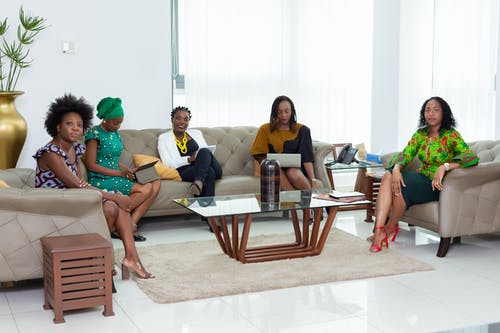 7 Figure Business Mastery Program!
Introducing the Super-Exciting Online Course Bundle Entrepreneurs Have Wanted for Years …
The Complete Blueprint To Grow Your Business Using Sales & Marketing Techniques is a range of practical business online courses to help improve sales immediately
Traditionally it's been a huge pain for entrepreneurs to find the right online courses that will give them the desired results to grow their business. They often become frustrated because they spend money on expensive online business courses with little or no success.
That's why I'm so excited to tell you about our brand-new Online Course Bundle of 6 Power-Packed Courses that will accelerate your business to the next level …
Why You'll Love New Online Bundle           
You can gain practical insights to growing your business using our 6 Power-Packed Courses that are tried and tested.
And as awesome as you'll find the range of courses, here's something you'll like even better …
It's easy to use with practical steps and templates to implement immediately
Folks, this one's a no-brainer.
I can't think of a better, faster way to get easy to apply practical steps to improve  your business performance
With The Complete Blueprint you can:
Improve your sales and marketing techniques so you can increase revenues and make a massive profit
Make great sales presentations so you can win top contracts
Become more visible and be sought after for your expertise
Build your brand using Social Media and reach a larger audience
 Grow your business networks and upgrade your social capital
How You Can Get New Bundle?
By now, you're probably eager to find out how you can get the Complete Blueprint
Before I reveal, let me just tell you that it was actually really expensive to make this Bundle.
It took over a year to come up with my desired look and method for this online course bundle. The name was rebranded and  almost 3000 hours from different web designers which as you probably guess, amounted to a hefty chunk of change
Fortunately, I won't ask you to pay anything near what I did. Instead, I'm making the new Online bundle available for a one-time fee of just N25,000.
Pay it once and you'll get access for a year to 32 classes in Sales, Marketing, Presenting, Personal Branding, Social Media, & Business Networking , plus 9 bonus classes in Building Confidence, and lots of growth material for each course.
Why You Don't Want to Wait
I'm making this offer available for just N25,000 during this roll-out period.
However because this is an introductory price, the bundle price will not stay at this price for long.
That's why to lock in this special N25,000 one-time rate, you'll want to order The Complete Blueprint To Grow Your Business Using Sales & Marketing Techniques  (Bundle )today.
I guarantee I'll never make it available at a lower price, and if you wait, you risk paying higher for this later.
So, to start making better marketing and sales decisions right away, just click on the button below to get one year's access.
Once you've entered your payment information, you will gain immediate access to the online Bundle.
Thanks for your time—I can't wait to hear how much you love using the new bundle of 6 courses to improve sales.
I want it
Online Bundle Now!
What Our Students Are Saying

Daba Ibiama
"The reason I came to RiRi's coaching is because I had no clear vision on marketing the business effectively. She boosted our confidence with the information she shared with us.  Giving us step-by-step guides to help us face the challenges. RiRi was good she was very personal with each and every one of us. The Monday zoom meetings were very enlightening and gave me the information I am able to use.  The assignments were thought-provoking as well. RiRi is easy to relate to, she shows empathy and understanding good listener, and willing to help when she can in and outside the coaching circle. Since engaging her services, I am doing more videos implementing storytelling in my marketing and can see more engagement and creating a marketing plan."

Esosa Bamisile
 "We were on a quest to continuously improve all around and grow our business, in this regard, the course opened our eyes to many areas of marketing and branding where we could vastly improve our profile and visibility. RiRi Okoye has a way of expanding the theories, breaking them down, and causing them to appear simpler and more achievable. She's a great teacher, patient and always ready to help even one on one. She's relentless and pushes hard. She's also very generous with knowledge and tips. For all the reasons stated above I would recommend Rita to my business network and also the fact that she's committed to the success of her mentees."

Sylvia Amakon
"I have learned so much from you. I had a coach who did not do as much as you have done. My activities started improving immediately. I am highly inspired and so pleased with the results of this online training that I will be investing in it for my daughter's business. God bless you RiRi"

Ruth Olisa
I came to RiRi because I wanted to build a brand, balance quality & growth in my business. She helped me overcome my challenges by talking us through all the materials she provided and hold us accountable when weren't following the plan.
Working with RiRi was phenomenal. The sessions were very interactive with excellent communication. The best thing about working with RiRi is her simplicity, a genuine coach and she's determined to help others. Through her coaching, I discovered how to identify my ideal clients, where and how to find them. Now I am advertising more to reach my ideal clients, working on my pricing and rewriting my mission statement.
I would recommend RiRi with a Capital YES! I gained a lot from her training and she also helped me connect with the right people/groups for my business. I can never forget that.

Ngozi Ikeadigh
"I listened to the principles by Mrs RiRi Okoye. I got the reassurance I needed with practical steps. I put these steps into action, applied them during an interview, and finally landed a great role. It was a worthwhile investment".

Olutade Ajibua
"We sought out this business coaching because we needed to scale our business and wanted the help of a coach to guide our thought. Riri's knowledge, understanding, and example were helpful in opening our minds to what is obtainable, by her training we had to look inward and do more research to arrive at the solutions we wanted. Working with Riri is quite helpful, she readily shared her knowledge and experience, she proved her leadership prowess in charting the course and getting other people to follow suit. It was an honor working with RiRi Okoye. She ensured everybody's participation and involvement in whatever task was at hand. She made sure everyone understood the deliverables. She shared enough resources to make the task easy to accomplish. The videos were very useful and practical. It should be kept as hands-on training material or reference manual. I would recommend her upon the slightest opportunity so that others may have provable results."
"

Zibi Anani
"The training has inspired me to do things differently. I am getting better results in sales. I no longer wait for people to reach out first, I boldly reach out to my audience".
Course Features
Lectures

47

Quizzes

0

Duration

6 weeks

Skill level

All levels

Language

English

Students

131

Certificate

No

Assessments

Yes
6 Steps To Becoming A Sought After Personal Brand

5 Steps To Successful Business Networking

How To Market Your Business For Profit

How To Market Successfully On Social Media

How To Present With Confidence & Ease

How To Be Effective At Selling

How To Build Confidence Bonus